Screen Shots
Main Window - MP3 Player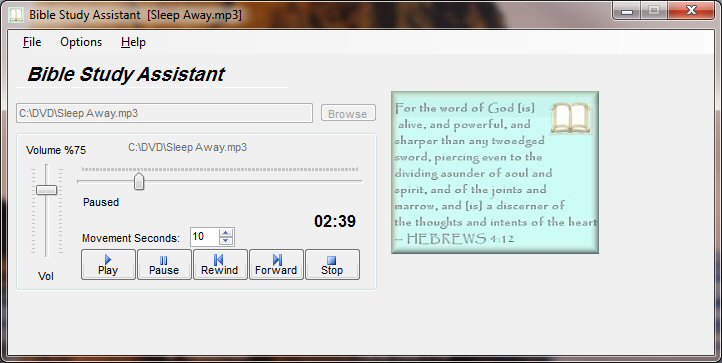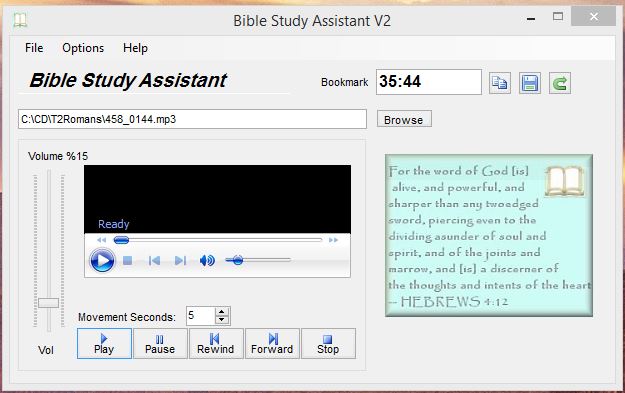 The Main Window contains the MP3 player. It displays the MP3 file currently being listened to with a visual indicator of how much has already been listened to and the time remaining. It also includes the Main Menu, volume control and MP3 player control buttons. Version 2 also has the option to bookmark the current location in the MP3 file so it can be returned to later.
Bible Window

The Bible Window displays the currently selected Bible translation. It can also display any notes you have made for the currently selected verse.
Verse Notes Window

The Verse Notes Window allows you to view/edit all of your verse notes in a window similar to a Bible Window.
Study Notes Window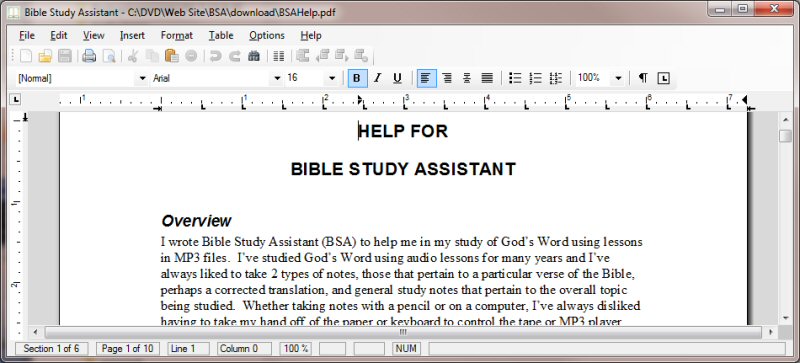 The Study Notes Window is a full featured Word Processor for taking notes.
Options Window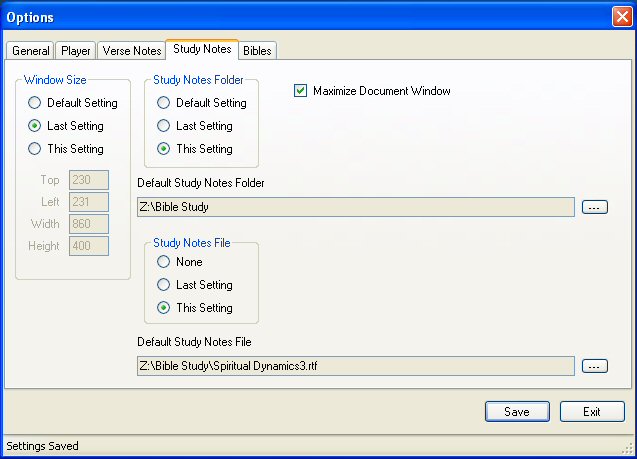 The Options Window is where you can make settings to control the overall layout and function of the program. This image shows the options for the Study Notes Window. In this case, the user has set the window size to be the size when it was last closed, has set a default folder and file of his choice and to always maximize the document window.
Default Setup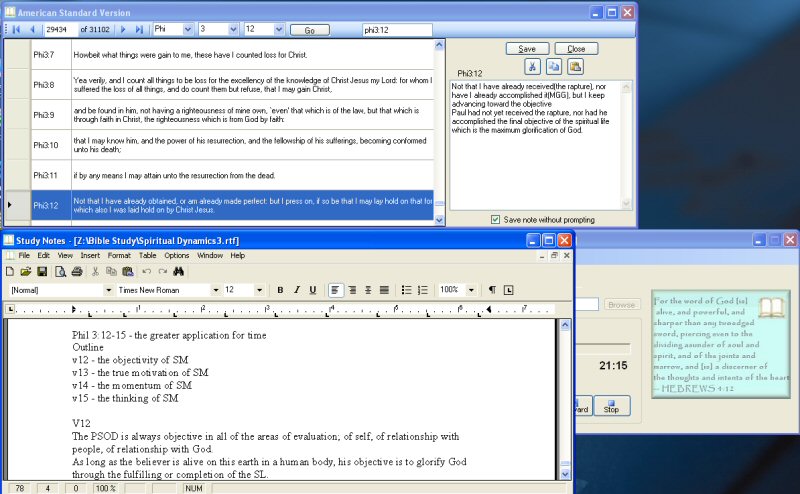 Via the Options Window, you can set options to always open the Bible translation of your choice, the study notes file of your choice and to position and size the windows where you want them. Your screen resolution will determine how large you can set the study notes window and where you can locate each window on your screen.